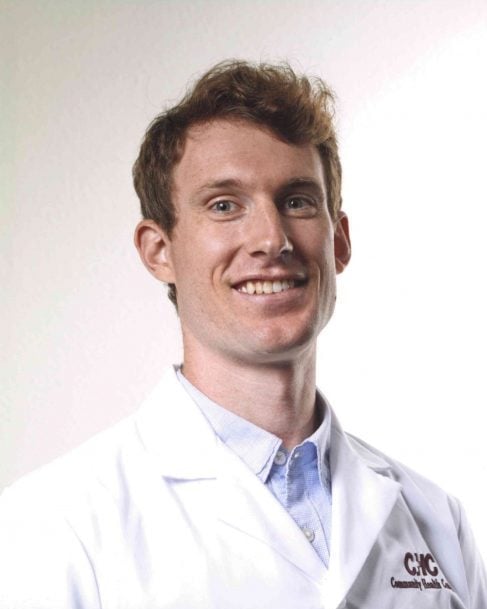 Dr. Elston received his DMD at Tufts University School of Dental Medicine in Medford, Massachusetts. He completed his general practice residency at the University of Washington.
He has impressive endodontic experience in molar endo, rotary instrumentation, warm gutta-percha obturation and microscope use. He completed an externship at a community health center in Plainfield, Vermont.
Dr. Elston says he has always had a desire to help others. His family dentist took him under his wing and introduced him to dentistry, which felt like a great fit. He was drawn to the idea of working with people, helping people, and working with his hands.
He said he is driven to be the best version of himself that he can be. That drive inspires him to learn, grow, and get the most out of life.
Dr. Elston would like to see a trend towards overall improved community wellbeing. Everything in healthcare is connected – from the food we eat to the exercise we do, to how we talk to ourselves and our family. He would like to see a general improvement in overall health and wellness.
"Everybody needs a dentist. And there are many out there who don't have access to quality dental care. I feel connected to those who need help, and I want to help those in need."
"My goal as a dentist is to provide high-quality treatment. I want people to leave our clinic feeling good about how they were treated as people and feel good about the dental care they received."
"Commit to your own wellbeing and it will spread to those around you. Don't be afraid to put yourself first. Eat right and take care of yourself."
He enjoys surfing and playing the drums. He speaks Spanish well enough to communicate with LatinX patients.
Category

Dental Providers, Dentist, Dentists, Guadalupe

University Of Study

Tufts University School of Dental Medicine

Residency

University of Washington

Specialty

Dental