National Every Kid Healthy Week – Make It Every Week
Help us celebrate this special week by promoting emotional wellness, good nutrition, and physical activity with your own family. Remember, healthy habits start at home.
Anyone can take action during Every Kid Healthy Week by following the daily themes on our website or building your own activities based on your needs or schedule. Use our list of daily activities every week of the year. These tips are ideal for parents and teachers too! See the chart and link below for simple suggestions.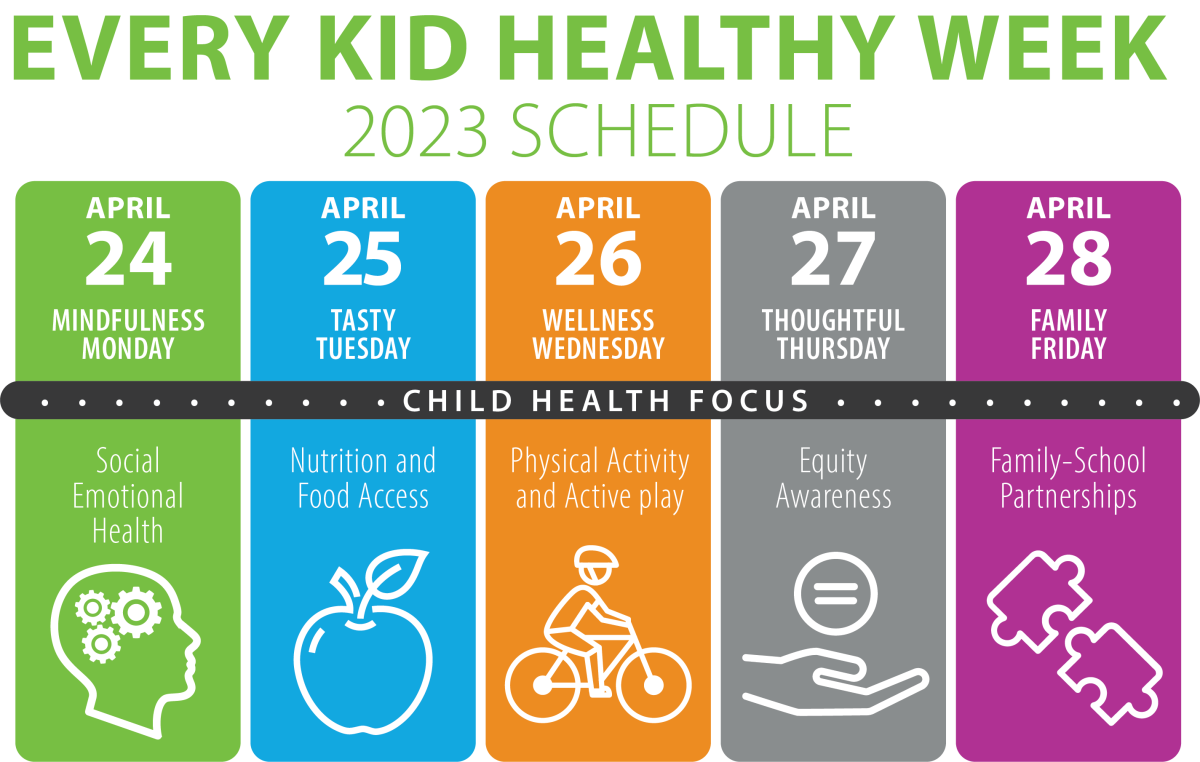 YOU CAN TAKE ACTION



At Home:
In honor of Every Kid Healthy Week, encourage emotional well-being, good nutrition, and physical activity within your own family. Remember, establishing healthy habits begins at home.
At School:
During Every Kid Healthy Week events, it's important to emphasize and uphold healthy habits, good nutrition, emotional well-being, and physical activity.
Mindfulness Monday
Help your kids or students to practice social-emotional health and mindfulness skills to build strength and character.
---
Tasty Tuesday
Create lifelong healthy eating habits: introduce children to new foods, involve them in healthy cooking, and let them grow their own produce in a garden.
---
Wellness Wednesday
Leyts get active! Regular physical activity benefits both the body and the mind.
---
Thoughtful Thursday
Foster a school or peer culture that celebrates diversity and strives to build a more equitable learning community and friendly neighborhood.
---
Family Friday
Join forces between families and schools to promote and cultivate healthy children, both at school and at home.
Get plenty of helpful tips and activity ideas at: actionforhealthykids.org/every-kid-healthy-week-resources/