CHC's Annual Halloween Candy Buy Back Returns to 6 CHC Locations!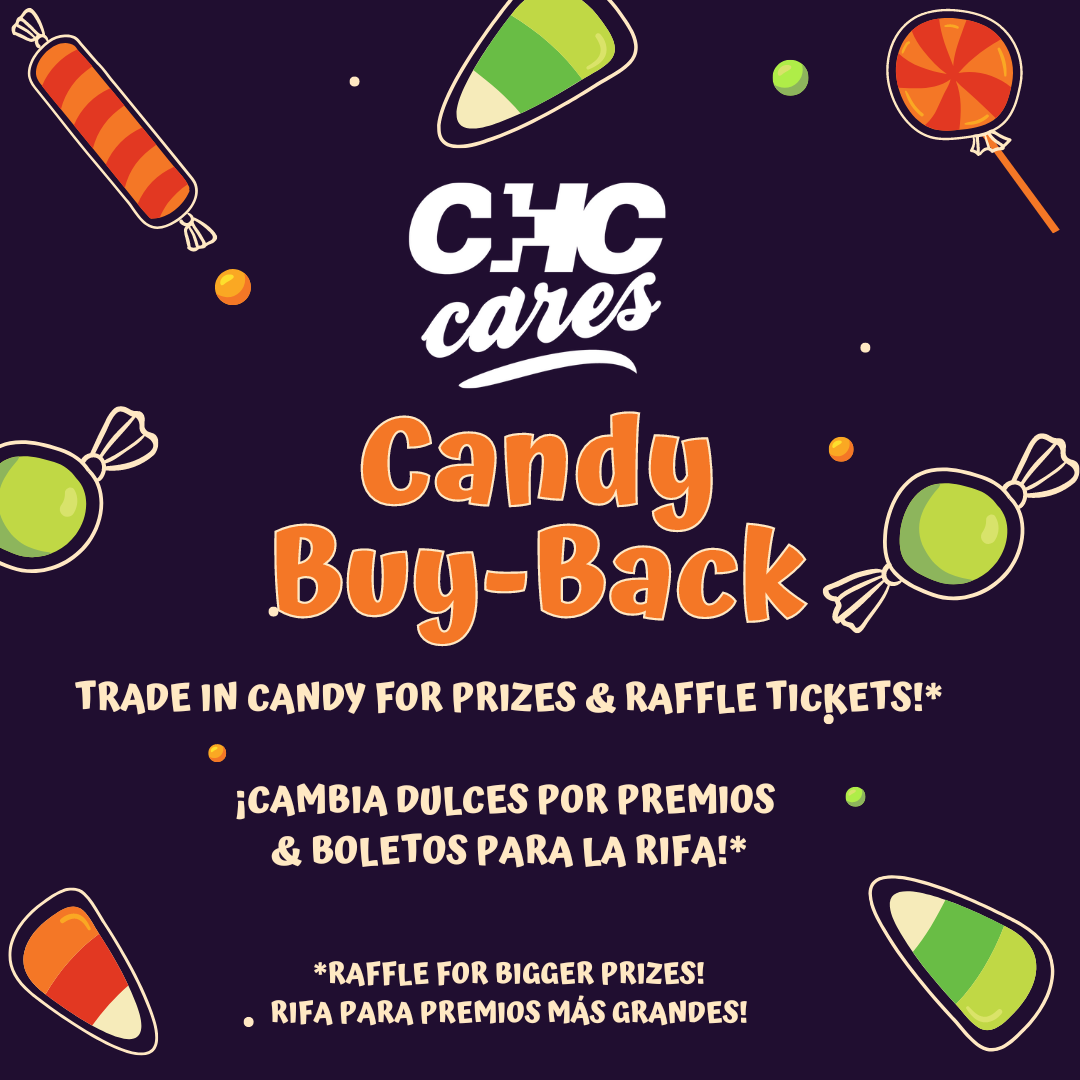 That's right – the spooky word on the street is true – CHC's annual Halloween Candy Buy Back event is BACK!
Parents: your kids can trade in that extra Halloween candy for great prizes and raffle tickets to enter our raffles. Each entry in the raffle is a chance to win awesome prizes, including:
Boomers Santa Maria Elite (all day) passes

Movie passes


Museum tickets & more!
Participants will also get toothbrushes, water bottles, stickers, notebooks and more!
This year the Halloween Candy Buy Back events will be taking place across multiple dates in Templeton, SLO, Nipomo, Santa Maria & Lompoc. See below for full dates, times and locations/directions.