Breast Cancer Awareness Month: Start With Self Examination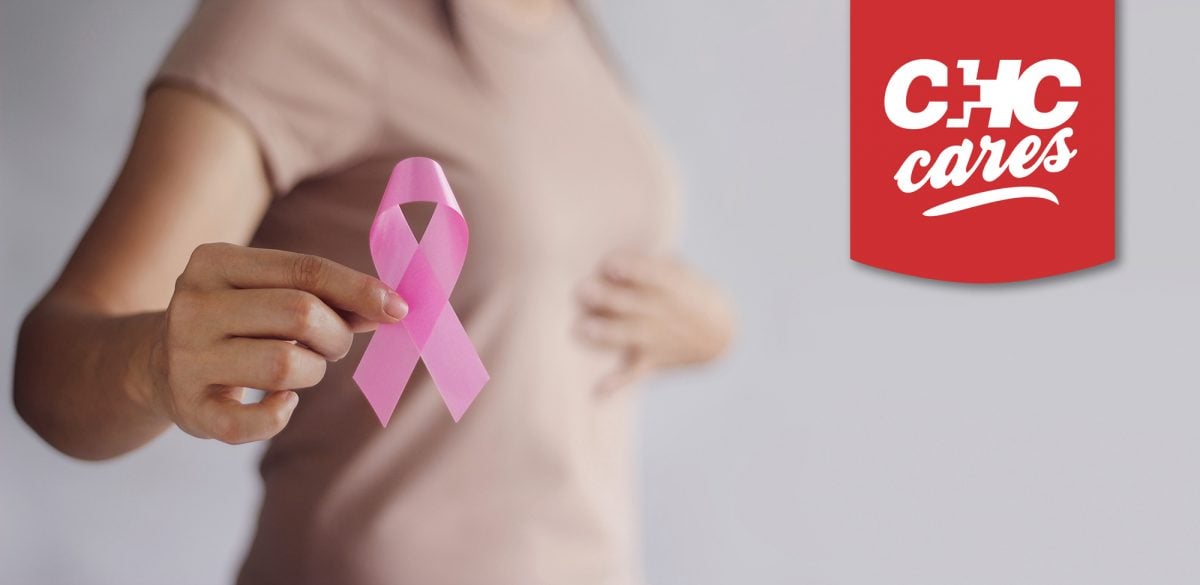 Proper screening for breast cancer is crucial and it can start with self-examination. A breast self-exam along with other screening methods is thought to be a recommended best practice that can increase your chances of early detection – especially when combined with regular physical exams by a doctor, using mammography, and sometimes, ultrasound and/or MRIs. Early detection is critical to increasing the odds of successful treatment. A breast self-exam is an easy, convenient, and no-cost step that you can do on a regular basis and at any age. CHC recommends that every woman routinely performs breast self-exams as part of their overall breast cancer screening strategies.
Giving yourself a breast self-exam is much easier than you might think and we have collected some helpful tools for both women and men.
What exactly should I be looking for?
Some of the warning signs of breast cancer include:
A new lump in the breast or underarm (armpit) areas.

Thickening or swelling of any part of the breast tissue.

Irritation or dimpling of your breast skin.

Redness or flaky skin at the nipple area or your breast.

Pulling in (inversing) of the nipple.

Any

nipple discharge – other than breast milk, including blood.

Any changes in the shape or size of your breast.

Any pain in the breast.
These symptoms can happen with other conditions that possibly may not be cancer. If you notice any of these symptoms, talk to your healthcare provider right away.
For detailed instructions and help on breast self-exams, for both men and women, please download or print one of the guides listed below:
Breast Self Exam for Men & Women – Female/Male, English (PDF file)
Auto-examen Mamario Para Ella – Mujeres, Español (archivo PDF)
Auto-examen Mamario Para El – Hombres, Español (archivo PDF)